Psmorfia takes the lead to help your organization grow with smooth operations. We provide Amazon FBA software solutions to optimize your Amazon FBA business.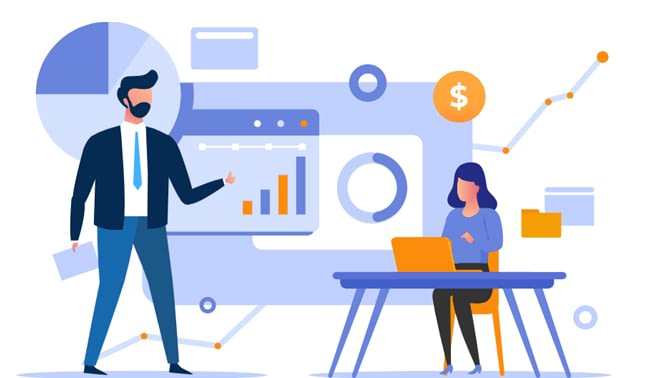 Keep track of your customers' orders using Psmorfia's custom-built Order Management Software. It will facilitate your business by automating the order fulfillment process, reducing the time in the order-to-cash cycle and improving order processing efficiency for both suppliers and wholesalers.
Your company will get access to real-time inventory data updates across vital channels. Psmorfia can help you manage robust Order Tracking, Overstock and stock-out prevention, Forecasting tools and Automatic order detail distribution.
Added benefits include Inventory Oversight, Cost Cutting, Happier Clients, Automation and Efficiency, and Valuable Analytics and Insights.
Inventory Management Tool
Does your venture handle stock?
Speak to our experts. We can help you build a system to track and control your stock through shipping and inventory management software. It will let you track goods across your business's supply chain.
With Inventory Management Tool, your company can control over-ordering, under-ordering, ordering late, transferring late, tracking orders/payment, juggling spreadsheets, managing bundles, following up on POs, multiple marketplaces, and avoiding costly warehouse recounts.
We're interested in talking
about your business.
Are you looking to automate your ad campaigns?
We work to help you grow and optimize your PPC campaigns with Amazon PPC Optimization Software. Join us to automate your PPC bids and campaigns based on your profit goals and gain improved operational efficiency with rule-based algorithm bidding.
Warehouse/3PL Management Tool
Our team is dedicated to building customized Warehouse/3PL Management Tool for your business. A software application through which your business can control and manage the day-to-day operations in a warehouse. We provide solutions to 3PL companies. You can optimize picking and shipping of orders, manage inventory operations and much more.
Product Listing Optimization Tool
To improve search visibility, click-through rate (CTR) and conversion rate (CR) and generate high sales, Psmorfia is ready to build a customized Amazon listing optimization tool for your business. As a result, improving your company's productivity.
Are you on the Amazon e-commerce platform and looking for sales growth and profitability with the best Amazon FBA software solutions and Amazon analytics tools like Tableu, Chartio, Mode Analytics and many more? Join us to help you develop the custom-built Amazon data analytics software according to your specifications.
Amazon Data Extraction Tool
With Psmorfia, you can get access to Amazon data extraction software. Data mine large data sets and analyze through the Amazon Data Extraction Tool that will help you to speed up your data-driven business decisions.
Amazon FBA Software Solutions
SaaS (Software As A Service) Solution
"Had a really great experience working with Psmorfia -- very responsive and delivered and delivered results quickly. Highly recommend!"
"Thorough and experienced. For those who are looking for quality work on a sensible timeline, I recommend Psmorfia!
Fast of response, communication is perfect, and they will do everything you clearly agree on