Building Careers at Psmorfia
At Psmorfia, you join a team of highly skilled engineers and developers who are shaping the future of web development. We are problem-solvers. We solve real-world problems. We develop cutting-edge solutions for our clients. Our empowered team is the change maker and a gateway to achieve ultimate success. We deep-dive to understand our client's query and offer them the best solutions with the world-class services.
Discover endless development opportunities and join us to be a part of a working culture that embraces diversity and inclusion. Whether you're looking for an internship, graduate opportunities, or a job opening to progress your professional career, at Psmorfia you can shape your own career path as you work with the international brands and people that drive our business growth.
We are a dynamic team who work together to produce extraordinary products. Our ideology is to build our own personalized products easily and readily available for individuals or businesses. Among us, there are yoga teachers, gym instructors, professional gamers to name a few, willing to share their passions with other folks. Together we create more than just an ordinary workplace. To know more about us and tell us about you, become #teampsmorfian.
#self-development #work-life flexibility #empowered environment #global impact #entrepreneurship #training & development #creativity & innovation #personal & professional growth #diversity & respect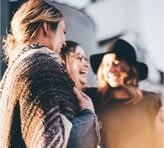 Careers at Psmorfia provides you an opportunity to embark on an exciting, challenging and rewarding journey.
Our company is looking for exceptional people who are problem solvers, creative thinkers, engineers and new business builders.
Hop on! We would love to hear from you! Unleash your potentials. Showcase your talent. Access better opportunities with careers at Psmorfia and reinvent yourself.
Apply to the open positions and get in touch with us.